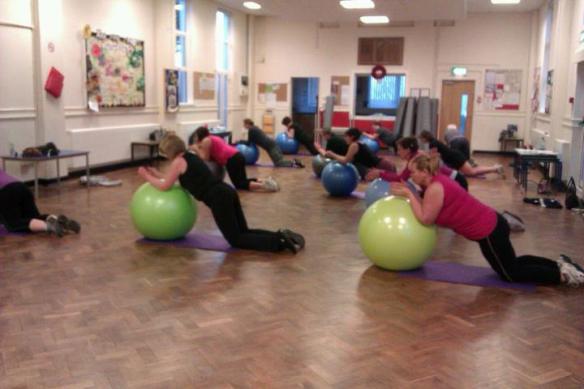 Funfit Fit ball conditioning will energise you with a low impact cardio warm-up, coupled with exercises to help you improve muscle tone, core stability, posture, strength and balance.
If you own a Fit Ball then why not come and join us and I will show you how you can use this piece of equipment safely & effectively.
Please check that your fit Ball is the correct size or if you need to buy one use the guide below:
They are not expensive and come in various sizes.
A simple way is to sit on your ball with your legs at a 90 degree angle or slightly higher but not less.
•If you are 4'11″ – 5'4″, get a ball that is 55cm
•If you are 5'5″ – 5'11″, get a ball that is 65cm
•If you are 6′ – 6'7, get a ball that is 75cm
A 4 week course will be £16 for a 45 minute class at St Cleer Memorial Hall, Wednesday evenings 7.45pm – 8.30pm
What do I do next?
Please email or call me for the next start date and to book and we can set the ball rolling

Or order your 4 week block for £16 below to book your place: